"About Us," is all About You.
Extensive experience has taught us that every
single aspect of your project matters.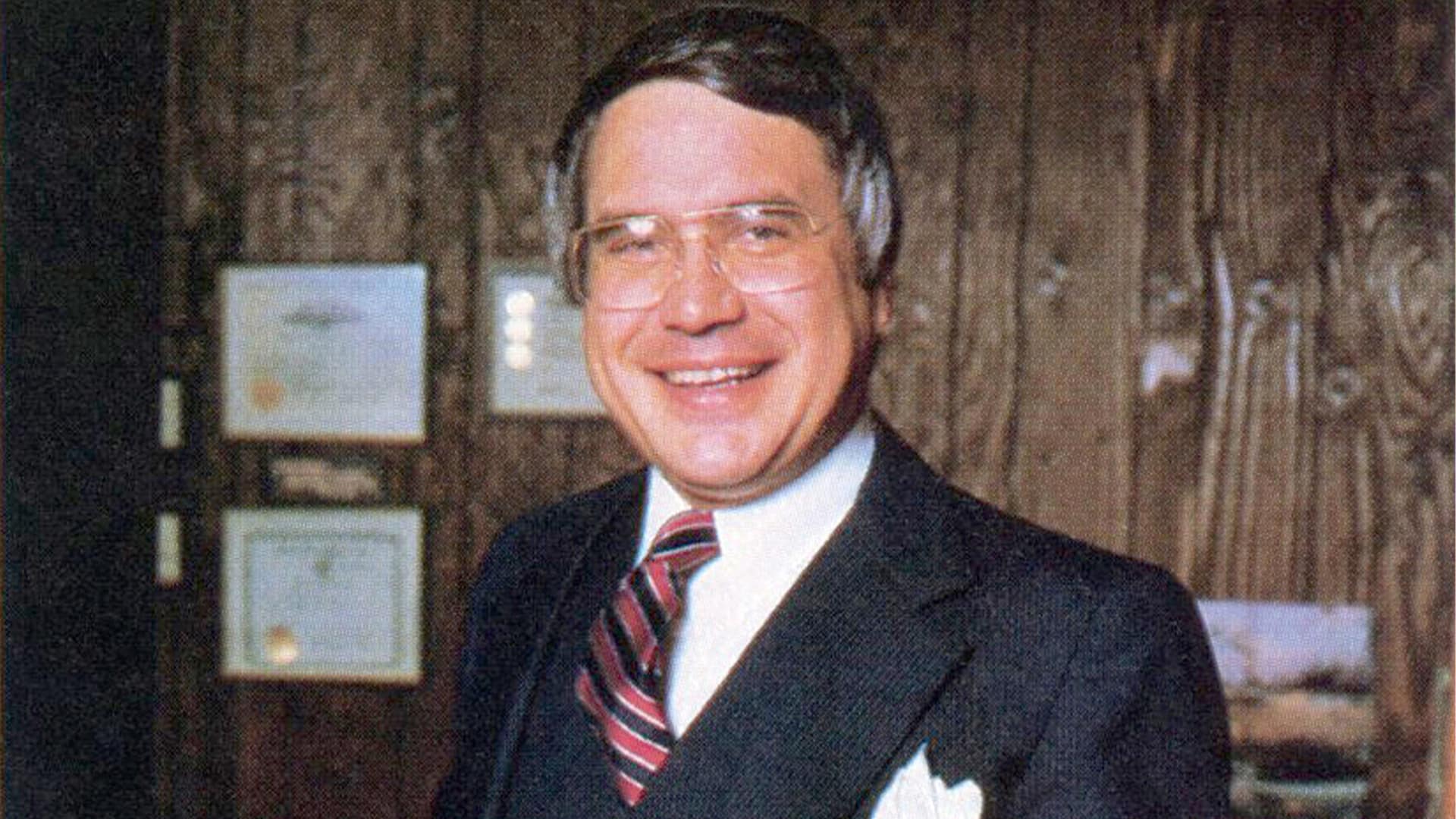 A Tireless Problem Solver and Innovator
Dennis and his team conceptualized, developed and patented the company's first flagship expanded-content label product: InfoPac®. Used widely for medical device and pharmaceutical packaging, this unique label design combines a multi-page leaflet or booklet with a pressure sensitive label. Today, Tursso continues to invest in InfoPac® and other expanded-content label constructions to meet a variety of packaging challenges. These include X-Pandalabel Wrap-Around ECLs and MultiLabel 2-Ply ECLs.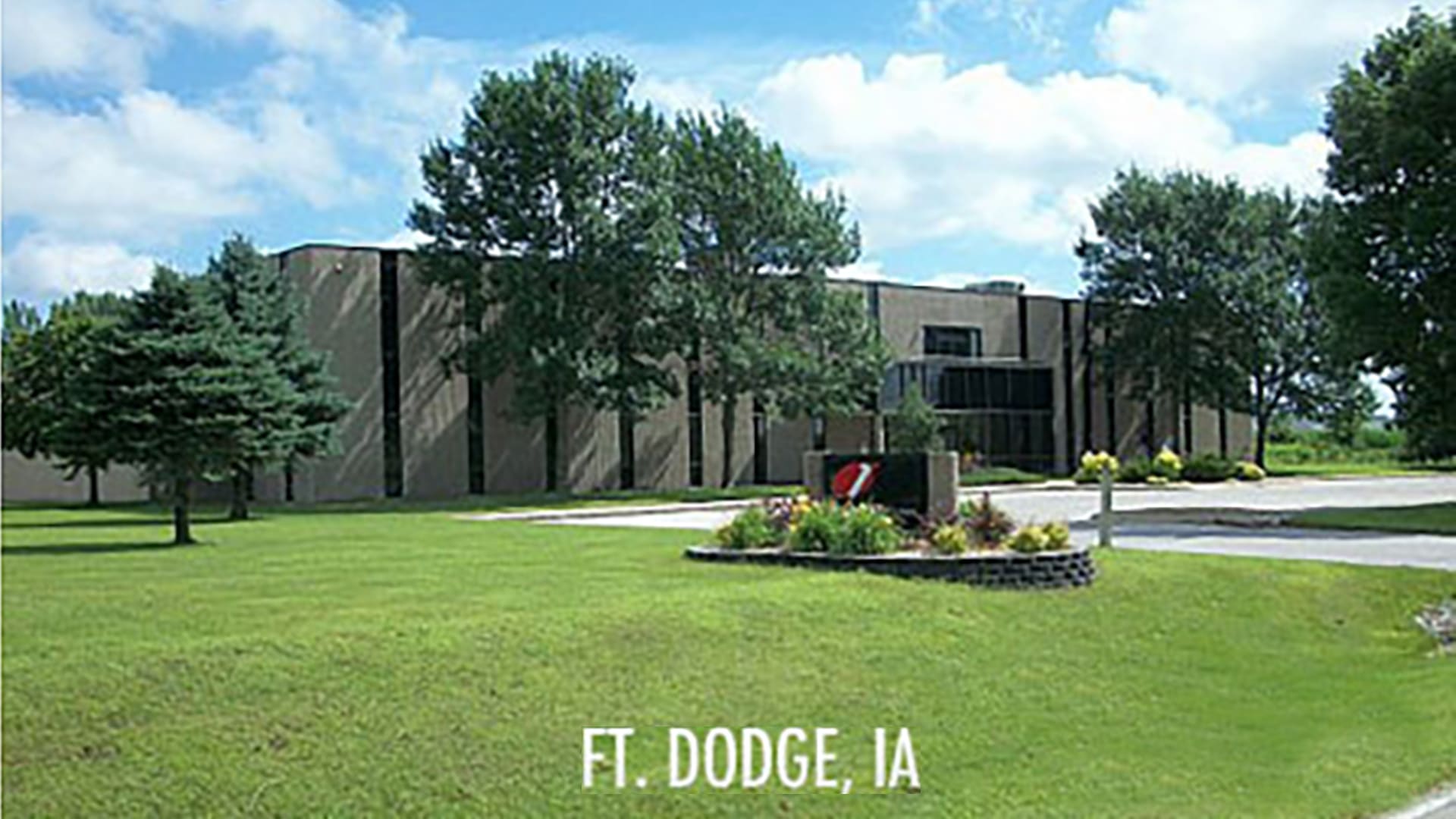 Keeping Pace with Growth
In 1988, Tursso broke ground on a second printing facility in Fort Dodge, Iowa. By the early 1990's, Dennis set a new direction for the company, investing in equipment and meaningful quality management infrastructure in order to supply labels and flexible packaging to the healthcare marketplace. With a company-wide dedication to excellence, Tursso Companies became the first ISO Certified printing company in Minnesota. This, among his many successes, earned Mr. Tursso the honor of Small Business Person of the Year for the State of Minnesota in 1992.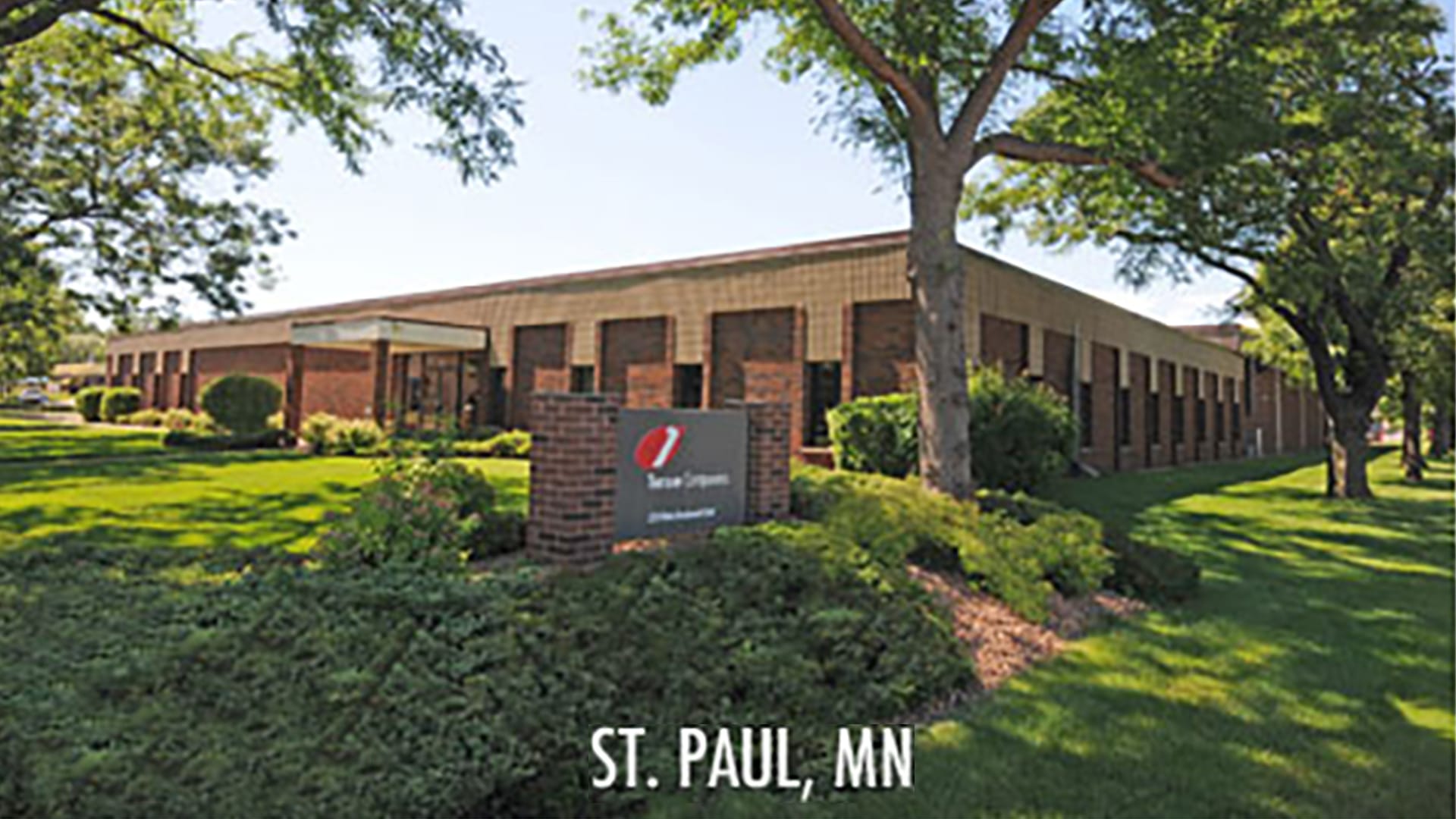 A Proud History
In business for over half a century, Tursso Companies is one of Minnesota's first printing companies. Founder Dennis Tursso was hired as General Manager of Dawson Patterson Printing in 1965 and then purchased the company in 1970. He made five small and key acquisitions taking the company into various niches of the printing business, later changing the name to Tursso Companies. The earliest growth of the company can be attributed to Tursso's vision of bringing barcode automation into the commercial manufacturing space.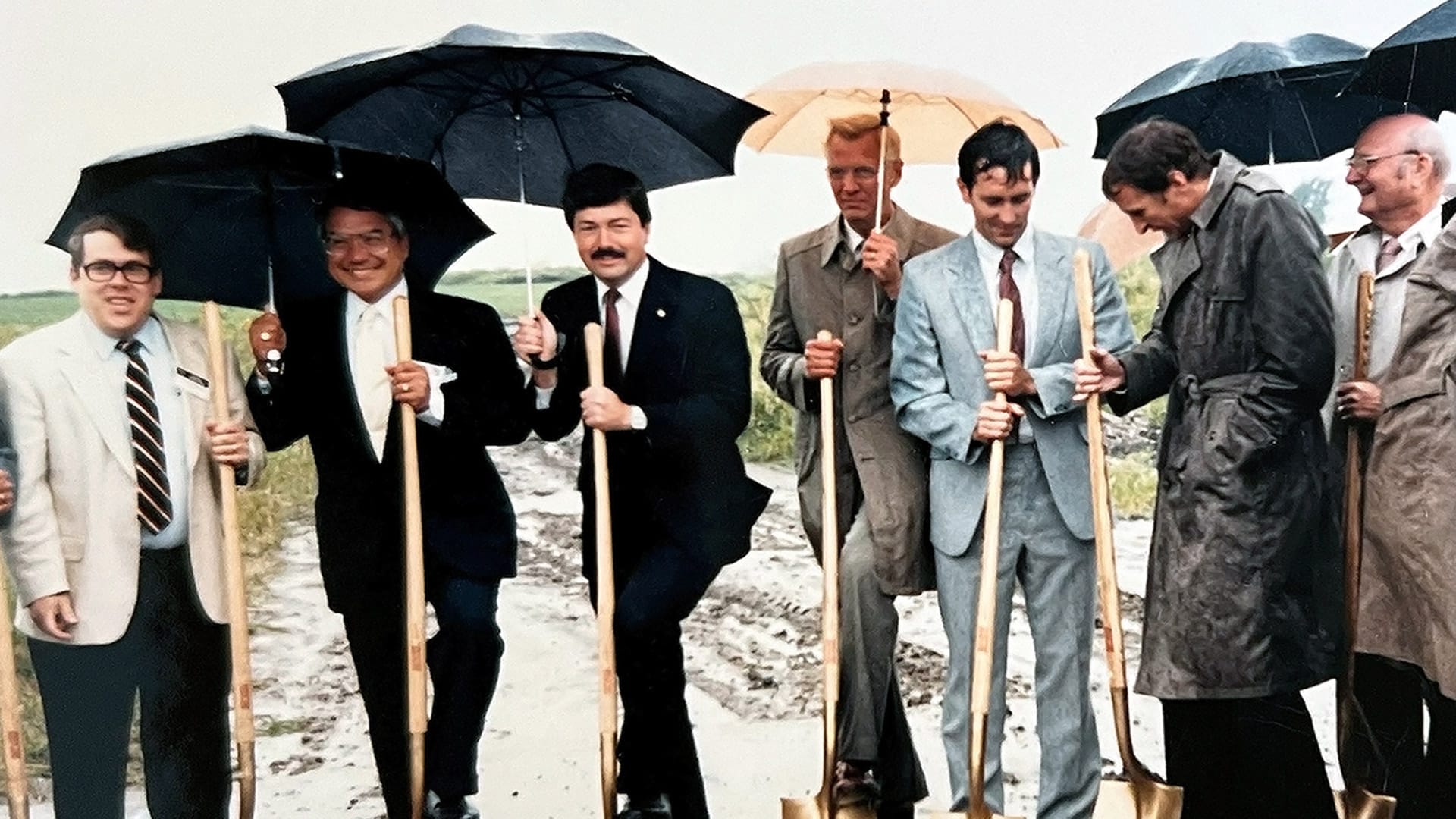 Quality System (ISO and cGMP)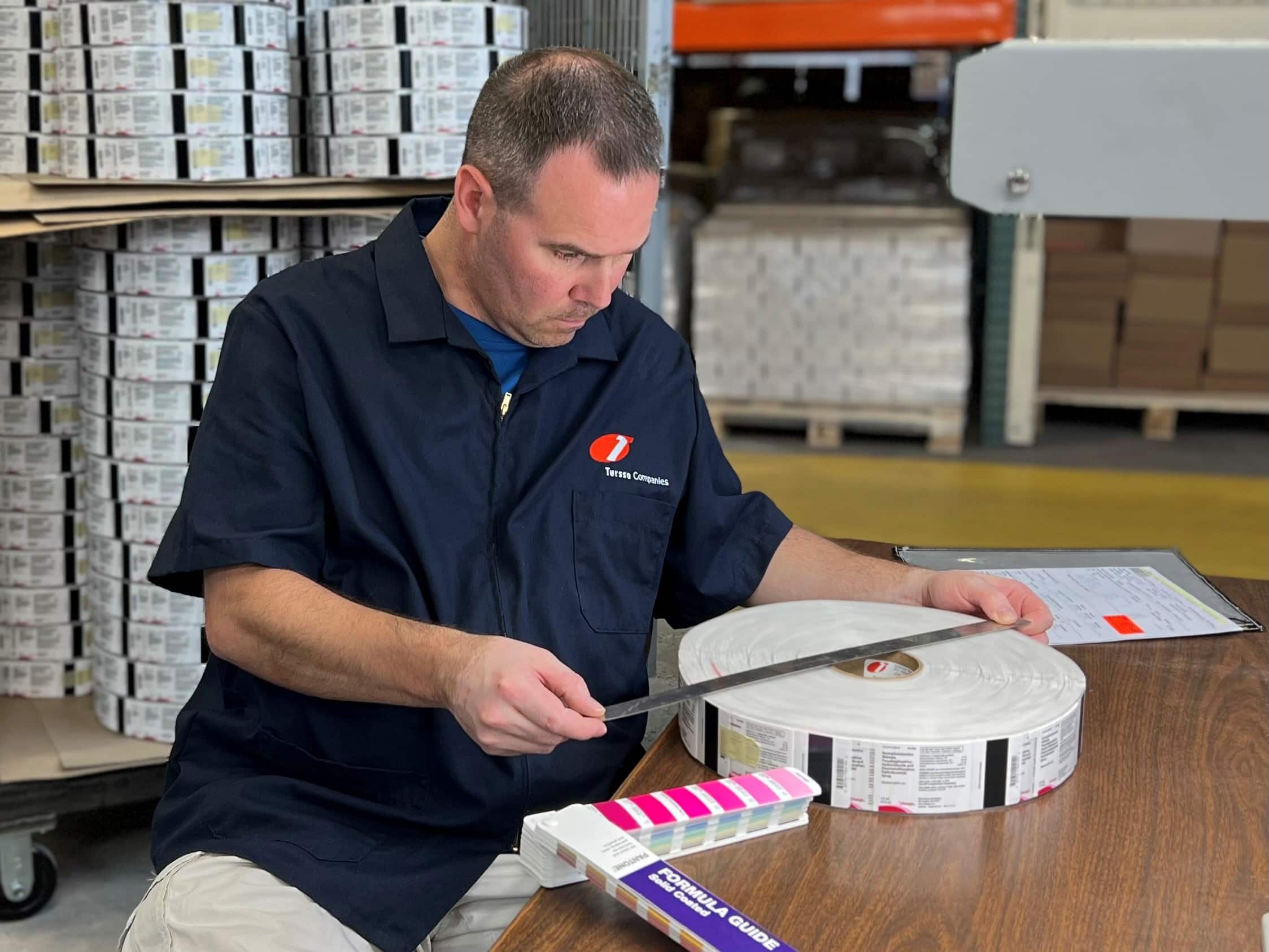 A Company-Wide Commitment to Quality
Every Tursso employee is committed to the highest quality standards. This means flawless print quality, strict adherence to specifications, and consistency from one order to the next. We are ISO 9001:2015 certified and cGMP compliant. Within these guidelines, Tursso has a refined and documented quality system of interrelated processes, standard operating procedures, and work instructions to support the success of every project. Tursso's Quality Management System is reviewed on an ongoing basis in support of our continuous improvement agenda.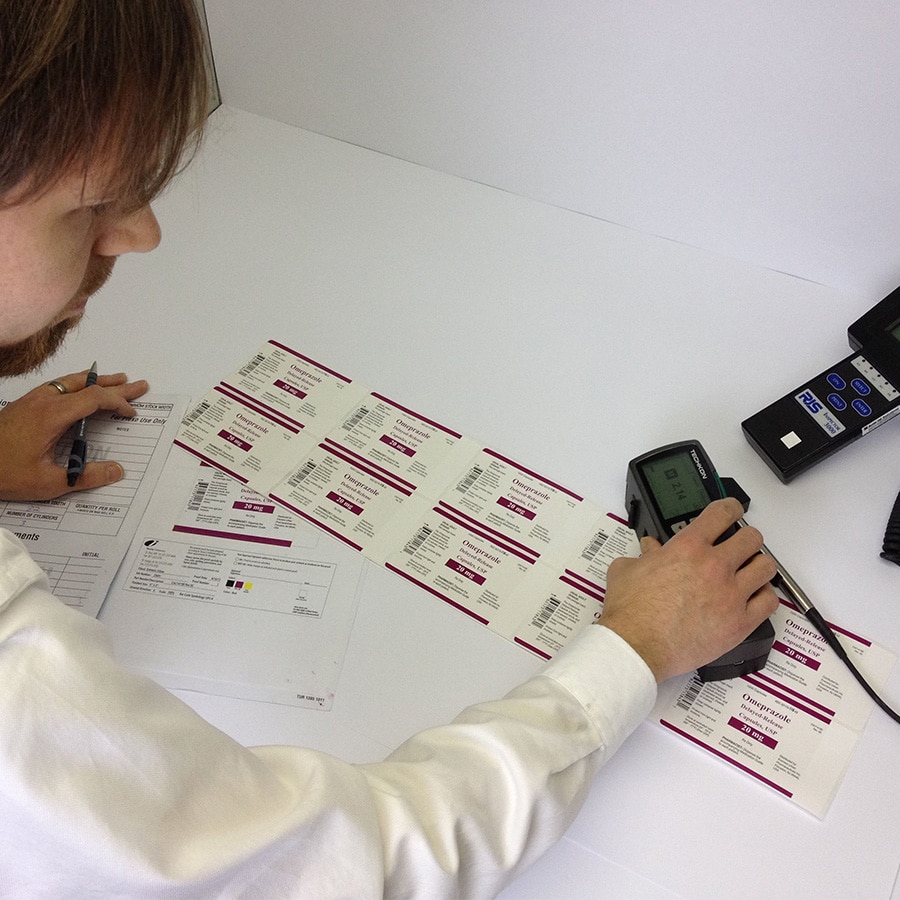 Tursso's Quality Management System Features:
Automated Proofing for first-article and in-process inspections

Barcode Verification

Line Clearances

Scanner Inspection Technology for 100% flaw detection

Food Grade Printing Inks and Coating

Critical Count Methods, including back numbering

Final Product Release and Document Review Processes

Robust Internal Auditing Program

Documented Pest Control Procedures

Business Continuity Plan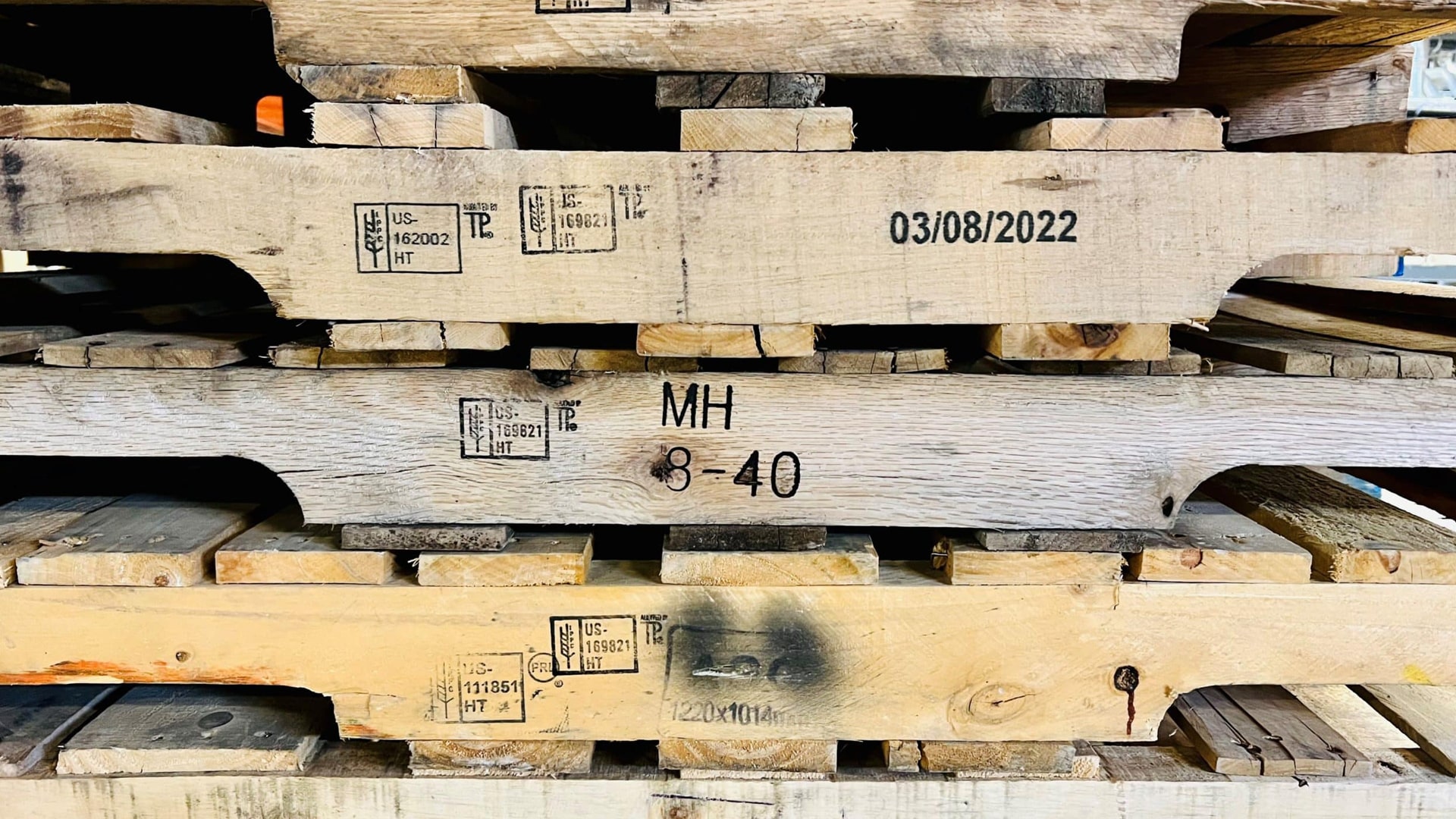 Continuous Action to Reduce Waste
Since 2004, Tursso has been dedicated to our ongoing environmental initiatives. We work diligently to find ways to reduce our carbon footprint with the products we source and with our manufacturing methods. We partner with raw material suppliers who help us bring the latest in responsibly sourced paper and pressure sensitive materials forward to our customers.
Tursso management has been accountable for reducing solid waste through various recycling, reuse, and reduction initiatives. We recycle a variety of packaging materials and metals. These include sheet-fed offset waste, chipboards, corrugate, cores, stretch wrap, pallets, aluminum printing plates and metal dies. In addition, press inks are burned as fuel and waste solvent from the flexographic plate processing is reclaimed and reused.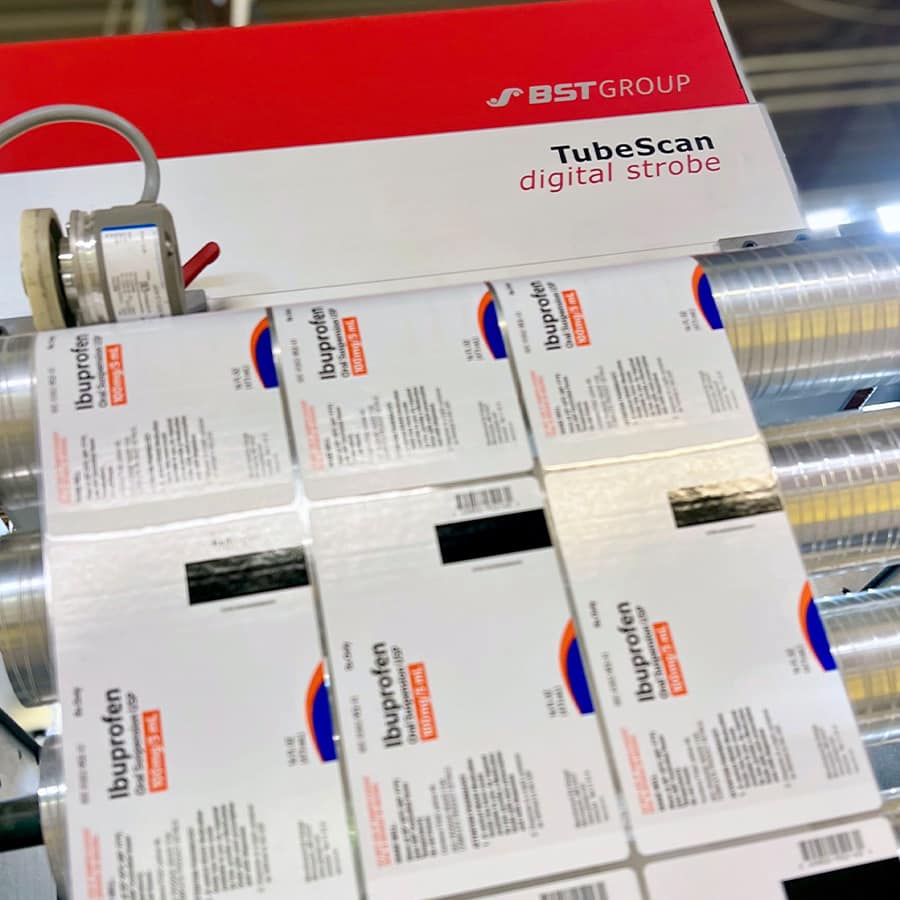 Tursso's manufacturing waste, including label matrix, flexible packaging, and laminate, is recycled into Green Fuel that produces high BTUs (energy) that burn cleaner than coal and keeps these wastes from being sent to a landfill.
We are committed to reducing VOC emissions and hazardous waste generation. Using newly deployed Lean Six Sigma manufacturing methodologies, Tursso is refining our processes to reduce waste and conserve energy while improving the quality and consistency of our products.
We look forward to assisting in bringing the latest eco-friendly label and packaging materials to support our customer's important sustainability goals. Options include PET wash-off label material to improve package recyclability, plant or wood based films, compostable films, Post Consumer Recycled (PCR) and other eco-friendly and responsibly sourced paper materials.
Service is First
With expertise that is both home grown and curated over many years, we bring creativity, energy, expertise and price to problem solving. Over our 50 year history, we have learned that our success relies on our ability to add value as an extension of your business. We are guided by our founding principal of "service is first". We welcome new challenges and, with them, the opportunity to increase our knowledge and expand our capabilities to meet the changing needs of our valued clients. Our success in answering your unique challenges has helped us become one of the most innovative custom label and packaging solutions providers in the nation.
Our Team:
Professional Account Executives and who are prepared to listen carefully and respond creatively to the needs of our clients
Dedicated Account Managers

who are on top of every detail, keeping you informed throughout the manufacturing process.

Experienced Prepress Technicians

who preserve the integrity of your design while preparing your files for print execution.

Technical Job Planning Specialists

who devise economical and winning solutions for even the most difficult label challenges.

Diligent Quality Managers

who ensure precise execution of order specifications under strict ISO and cGMP guidelines.
Our commitment to your business:
We are eager listeners and know the right questions to ask. Then, we go to work to find the very best engineered printing solutions to meet your needs.

We strive to stay on top of the stringent and ever-changing compliance needs of our customers.

We continue to innovate in order to answer new labeling challenges, improve quality, and improve internal efficiencies in order to elevate our value to our customers.

We are collaborators. We put our heads together to plan for and ensure a successful printed outcome:

We are easy to do business with and are grateful that so many of our customers come to us on referral.